do a search on tdiclub for the "narf mod" it is a possibility if you have access to vag com to NOT setting the Check Engine Light (CEL). it involves rotating the MAF element the proper amount to fool the system and capping off the EGR port on the Exhaust manifold and the intake to delete the EGR/cooler system.
the buildup happens because of the Oil from the CCV & Turbo Bearings combines with the Soot from the Exhaust to form the buildup in the intake manifold. remove the Soot, remove the problem. this is why its not a big deal to have the CCV vapors plumbed into the intake after you cap the EGR.
the way I have my CCV system: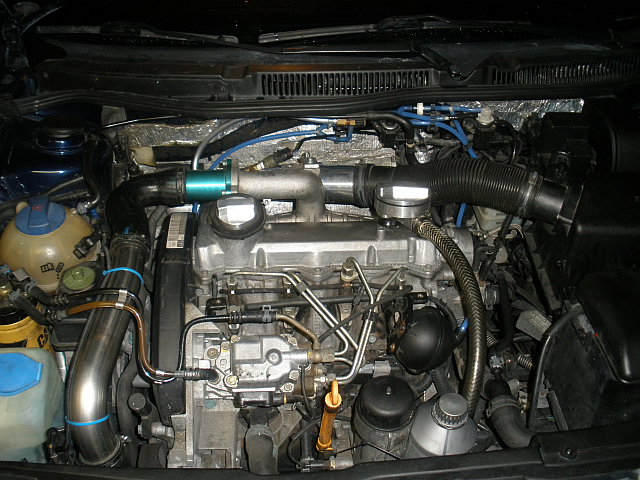 off my Valve cover I have a Dynaflow CCV unit (can easily be the factory unit) out of that I have a vinyl hose plumbed into a used G070 Gear oil container to catch the oil. it is then open to atmosphere.
I only did this because my new Turbo Inlet pipe does not have a hole in it for the CCV vapors. I could easily poke a hole in it if I decide this way won't work or gets too messy later. yes, some people just route the CCVs to the ground, but that is just wrong in my eyes to dump that oil on the ground on purpose when it can be avoided.
The factory turbo inlet pipe receives the CCV Vapors quite well. just keep using it.
many people have noted an increase in BOTH Power and Fuel economy with a chiptune.its all about how you drive the car. with more power available, you actually wind up using LESS throttle to do the speeds you are used to driving. this reduces fuel usage by not burying the pedal all the time..
granted, when you get on it, your economy suffers, but your GRIN factor increases to match..