Hey, great straightforward info I need; one other question, negative cable, is it attached to the bolt (on top) that holds the starter on (also has wire bracket) or somewhere else on the trans? I may have put the bolt anywhere; where specifically is it supposed to be? Really appreciate your willingness to help!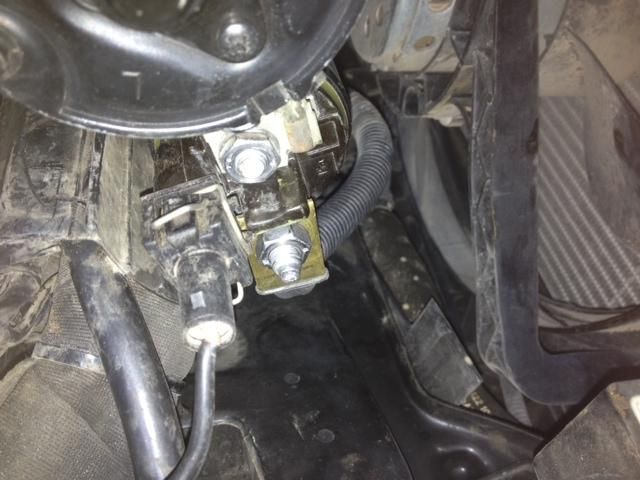 Looking from the bottom up.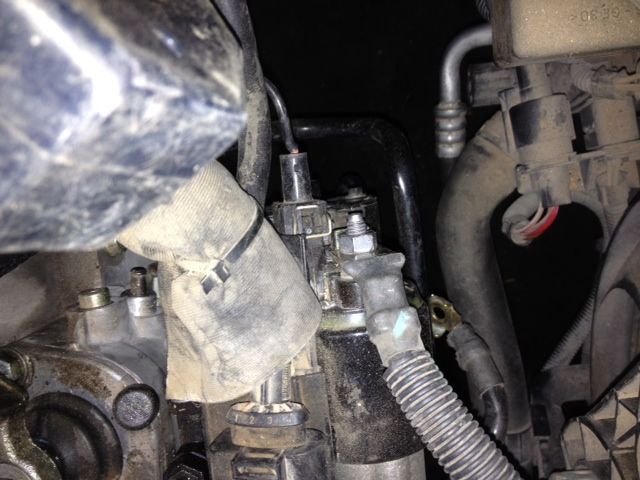 Looking top down with the battery tray removed.
Here is the positive cable in place (the right angle?) and do you put two (2) nuts on the post to hold the plastic cover in place or just one? Thanks, again!
Here are some pics of what looks like the right location for the negative cable! Confirm?
Bolt on the top of the trans in between the two hoses.