Is this a 2.0 or 1.8 VW Beetle? If there was sludge in the pan then the improper oil was probably used. Only use VW approved synthetic oil in the Beetle since they did have issues with sludge build up.
Castrol Edge 5W40 is what VW puts into the Beetle if you take it there for an oil change. Other VW approved oils are Mobile One 0W40 and Castrol Edge 0W30. Once sludge is in there it is very difficult to remove.
Not sure what would have caused the oil pump to fail but it seems that is the reason the Oil pressure light comes on.
Here is an oil pump for the 2.0 liter engine:
Volkswagen New Beetle 2.0 > Search > Oil Pump > ES#1876862 Oil Pump - 06A115105B
Here are pumps for the 1.8
OEM / Performance Parts for Audi, BMW, Mercedes Benz, Mini, Porsche & Volkswagen - ECS Tuning
Might as well pick up an new Oil pick up tube while you are at it.
The gears inside should look like this: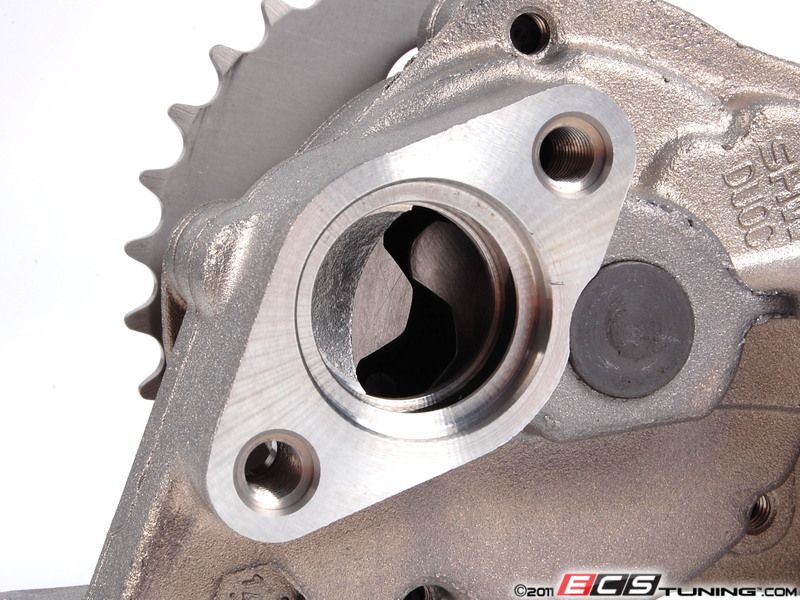 Good luck.